Smartphone Buying Guide: 7 Key Elements to Look For
By :
Ashok Pandey
|
October 29, 2018
0
The festive season is around, we celebrated Dussehra (Vijaydashami) and now Deepawali is about to come next week. The smartphone is one of the most popular categories, most people buy a new phone for their loved ones. Plenty of choices are available from various price range, this creates some confusions as well to choose the best one under your budget.
We can help you in choosing one out of numerous options, this smartphone buying guide talks about 7 key elements to keep in mind…
Budget: Keep your pocket happy
A few least bothers about the budget, but it's always a good habit to keep your pocket happy and choose a perfect device under your budget. The market is flooded with smartphone ranging from 4k to above 1 Lakh. Decide how much you want to spend to buy your new mobile and then compare the below mentioned to choose the best one.
10 websites where you can find refurbished phones
Camera: Grab the snap
Whether you are a selfie enthusiast or have the passion to click beautiful landscapes. You need a good camera. Recently Samsung announced triple camera phone and sooner we would see quad camera mobile.
What does dual and triple camera mean?
No one like to carry a thick device, here dual camera setup helped to take the image quality ahead as well as keeping the device thin. In the dual camera setup, at the early stage, HTC brought dual camera setup in its HTC One device where one camera was for depth and the second one for focus effects. Then other manufacturers used different dual camera setup to achieve depth-only, RGB-Mono and Wide-and-Wider duos.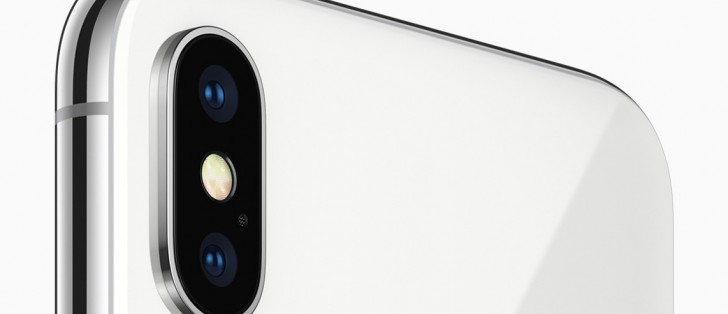 The triple camera setup goes even ahead, in this manufacturer are using three different cameras including depth, wide and telephoto. This opens way forward possibilities to the manufacturers to add different camera setup to achieve much better picture quality even in dark. Also, this can help to enhance the superzoom quality, ultra-wide angles, etc.
Do you really need a dual or triple camera?
Debate can go long on this, as it completely depends on you. What quality of the image you are looking for? Are you a selfie enthusiast or lave to capture scenes? Do you love to keep it in your personal library or share on social channels? One is sure, till date whatever smartphone camera industry achieve it tremendously, still, there is no comparison with DSLR or hybrid digital camera. If you want to keep a print of the images, then up to a limit and only a few smartphones, Samsung Galaxy S9, LG G7+ ThinQ and Apple X, will be useful.
For social sharing and having digital memories, you can even go for single camera phone and the best one we could say Google Pixel 3.
Forget about MP, instead, look for phones that pack good camera optics like aperture, speed and other relevant features.
5 Best Websites to Sell Used Smartphone
OS: Android Vs iOS
BlackBerry now uses Android, Windows phones are no longer available in the market. Then only two giants are now competing with each other Google's Android and Apple's iOS. If we go with max number of devices running OS, then clearly Android will win, but if you can spend such good amount then iOS could be better for you at some levels, have a look.
Benefits of Android
Open OS, meaning the manufacturer can customize and offer a wide range of functions.
Plenty of devices from various price range
Multiple devices with different design and display size
Variety of apps available to customize your experience
Benefits of iOS
Secure, Apple has created a very secure ecosystem
Selected and the hottest apps and games even before Android, partly because developers have an easier time targeting a smaller set of devices that have similar specs.
Family Sharing lets up to six people in your family share iTunes, books and app purchases.
iPhone users enjoy the broadest array of accessories because there's less variation in design from one model to the next.
CPU, GPU and RAM: Power to process
Forget about the manufacturer, and look for cores and clock speed. Higher the number better the performance. Same goes to GPU, look for core and clock speed, this will help to boost graphics performance.
The speed of RAM is measured in terms of MHz generally and they are classified as LP DDR1 < LP DDR2 < LP DDR3, <LP DDR4 and soon we will witness to LP DDR5. Having more RAM gives you freedom for switching between apps or frequently used app and more RAM results into better multitasking.
Storage: How much you need?
Our suggestion would be to get as much internal storage as possible. There are only a few devices which comes with a dedicated memory slot and even out of them a few in which you can install or use the external memory to install apps. The world is now running different apps and you may also add several, then higher space would be required. Also whenever OS and App update you will receive it will consume some storage space, leading you towards no space for other activities or images to store.
Battery: Power to last long
In this a simple equation can work, higher is better. Meaning chooses the phone with bigger battery. Measured in mAH, go for higher numbers to give you more talk time, and enough juice to run your music and videos. However, device display, CPU and your usage habit play a major role to get better results.
A display like AMOLED consumes less battery letting your phone last longer. Some manufacturers have added power mode and ultra-power mode. This lets you use the phone for longer hours, but at the same time it can reduce the display resolution, brightness and sometimes can restrict to use data. This can be useful when you are out travelling and want to get hooked on the remaining battery in case of emergency.
Display: The Ideal Screen Size
Nowadays mostly all manufacturers are targeting bigger screen sizes with the notch. Bigger screen means you can enjoy games, videos and other social apps with ease. But the bigger screen will consume higher battery juice. Thanks to notch and full view screens, now large screen fits easily in your pocket and hands. So you can go for 5 to 6-inch screen phone without thinking too much.
Consider resolution, FHD (1080x1920p), QHD (1440x2560p) and UHD (2160x3840p). Again, higher is better so choose accordingly and as per your budget.
Now the type of displays, IPS, LCD, LED, Retina, AMOLED etc. Let's find out what is meant by each of these terms and how they are different from others. Also, do check for a protective coating on screens like Gorilla Glass that prevents breaking your smartphone screen from accidental drops or Anti-Scratch Resistant/Fingerprint coating that protects the screen from scratches or fingerprint smudges.
LCD Display – An LCD panel uses light modulating properties of liquid crystals. It produces a wider colour gamut due to the blending of primary colors but a wider range is not better all the time as it can produce oversaturated images and images can also look distorted at times.
AMOLED Display – An AMOLED display consists of an active matrix of OLED pixels in order to produce light (luminescence) upon electrical activation. AMOLED displays deliver higher refresh rates and consume less power. AMOLED screens have brilliant color reproduction, higher brightness levels and good contrast ratio.
Super AMOLED – Super AMOLED is Samsung's defintion for an AMOLED display and uses Samsung's PenTile matrix Layout. Color gamut is high, images are much more granular, clear and sharp in Super AMOLED and colour richness is higher than LCD panels.
Retina Display – Retina Display is a term used by Apple for screens that have a pixel density high enough that the human eye is incapable to identify individual pixels at a typical viewing distance. The term is specifically used for several Apple products including iPhones, iPads, MacBooks etc. Retina display screens are good, sharp, colourful and bright. These have wide, sharper viewing angles and colours are much more vivid and vibrant and the Apple's Retina display is hard to beat in terms of pixel density and resolution.