Diwali Gift Ideas: 50+ Gadgets to Choose
By :
Ashok Pandey
|
November 2, 2018
0
Its Diwali, and you haven't yet decided which gift to buy for your loved ones? This era is all about gadgets, and if you are looking for a perfect Deepawali gift, then this is the right place. we have evaluated different category products for you.
Acer A1500
Price: 36500
A fully HD projector, A1500 comes with a brightness of 3000 AL and a contrast ratio of 20000:1. The projector stands out with its sleek design which complements any modern home. The curved front profile presents a streamlined image and is cohesive with the dynamic design. The detachable top cover provides more flexibility for installing dongles and help to hide cables adding to the clean aesthetics.
Epson TW-650: Home Cinema Projectors
Price: 58,999
The Epson EH-TW650 is a highly practical and compact home cinema projector with great bulb life and inexpensive replacements. It is one of the most economical and smarter ways to get a huge picture for TV and films. It can project a screen of up to 300 inches and comes with 3100-lumen brightness and 15,000:1 contrast ratio, this projector is capable of beaming images to screens that are bright enough to be clearly seen in a day lit room. The ultra-high energy (UHE) lamp light is strong at 210 W and has 4,500 hours and 7,500 hours' durability on regular and economy modes, respectively.
Optoma ML330
Price: 38,490
The palm-sized HD projector offers PC-Free multimedia experience. it has LED light source – Long lamp life of up to 20,000 hours. Coupled with wireless connectivity – Connect the devices wirelessly through integrated Wi-Fi and Bluetooth devices. Built-in Android v4.4 – A newly designed, smart UI allows for easy operation.
Epson TW-650- A treat for game enthusiasts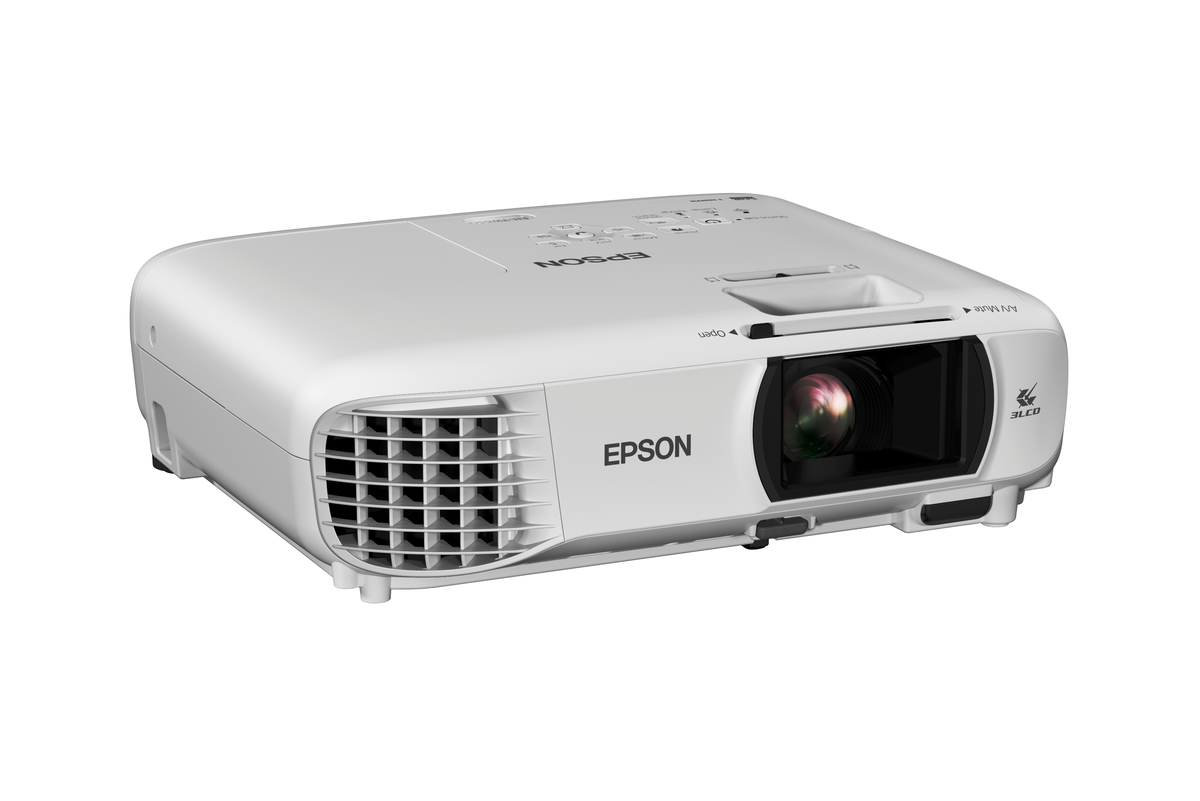 Price: 58,999
Gamers who want to play on a larger screen can expect full HD technology with rich contrast, the perfect recipe for an immersive experience. Epson EH-TW650 is quite compact. One can easily carry it in a regular backpack for a night of gaming with friends; watch a football match or even a movie at a friend's place. You can spend hours gaming with this Full HD 1080p projector, which is capable of creating an impressive 300-inch display with a 15000:1 contrast ratio. The home cinema projects a vivid screen, whether an outdoor or indoor show, thanks to the 3,100 lumens.
Dyson Pure Cool air purifier (Tower)
Price: 44,900
We are aware that with Diwali and winter around the corner, pollution levels have started to worsen in the national capital region and are expected to deteriorate further. Thus, a Dyson Pure Cool is a very thoughtful gifting option to help your dear one's breath clean and be better prepared during the season. Dyson's new range of air purifiers use intelligent sensors to automatically detect and display, in real time, pollutants such PM 2.5, PM 10, VOCs and NO2 in the home making the invisible now visible. The technological superiority in the new air purifier (Dyson pure Cool) ensures that the air is purified across every corner of the whole room properly.
Philips 1000 Series
Price: 8990
Philips 1000 series AC1215/20 room air purifier is ideal for your bedroom. The portable purifier has the latest technology including night sensing mode, VitaShield IPS Technology with Auto Mode, Allergen Mode and is certified by AHAM, ECARF and Airmid. It promises to give cleaner nights and energized days with purifying a room size up to 63 m² with clean Air Delivery Rate (CADR) up to 270 m3/hr.
Honeywell HAC25M1201W Air Purifier
Price: 8989
Honeywell HAC25M1201W Air Purifier is another portable room air purifier you can purchase this Diwali. It covers an area of 30 sq. mtrs., making it appropriate for a medium-sized bedroom and living room. Honeywell purifier comes with a CADR of 250 m3/hr and is equipped with 3 stages of an advanced filtration system, which eliminates pollutants over 99 per cent efficiency; it also has a washable pre-filter that removes larger dust particles, pet hair/dander, soil etc.
Mi Air Purifier 2S
Price: 8990
Mi Air Purifier 2S comes with an OLED display, laser particle sensor, 310 m3/hr CADR, three-layer filtration to help you breathe clean, odour-free and allergen-free air. The filter removes dust, hair, harmful bacteria and high-quality activated carbon. You can also control the Mi purifier from Mi home app and Alexa; the app will notify when the purifier requires filter replacement.
KENT Aura
Price: 6990
Kent Aura is a manageable, mid-range air purifier. It has verified HEPA dust collection technology that accumulates harmful particulate matter from air and eradicates 99 per cent of those particles with the help of a 3-stage process; it removes PM 2.5 and SPM present in indoor air. It is apt for a room size of up to 270 sq ft and has a CADR up to 180 m3/h.
Dyson Cyclone V10 Absolute Pro vacuum cleaner
Price: 45,900
Along with celebrations of the biggest festival of the year Diwali, people at large also get into the cleaning spree right before this auspicious occasion. Dyson, bagless, cordfree vacuum cleaners is very smart and thoughtful gifting option for cleaning not just during Diwali but also helps getting rid of the hidden dust of the household environment regularly.
The new Dyson Cyclone V10 TM cord-free vacuum is built around the Dyson digital motor V10, which enabled Dyson engineers to entirely change the format of a vacuum cleaner, and to achieve Dyson's best ever cord-free machine performance.
Dyson Supersonic Hair Dryer
Price: 26,900
Dyson Supersonic is an ultimate tool that offers easy styling and care for your hair without damaging them. It is equipped with intelligent heat control that measures the exit airflow temperature 20 times every second to prevent temperatures exceeding 150°C thereby protecting natural shine, and helps reduce static and frizz too. Powered by the Dyson digital V9 motor and Air Multiplier technology, it uses a fast but focused airflow which results in faster drying, is lightweight, designed for balance in the hand, and is quieter than most conventional hair dryers.
TCL QLED 65X4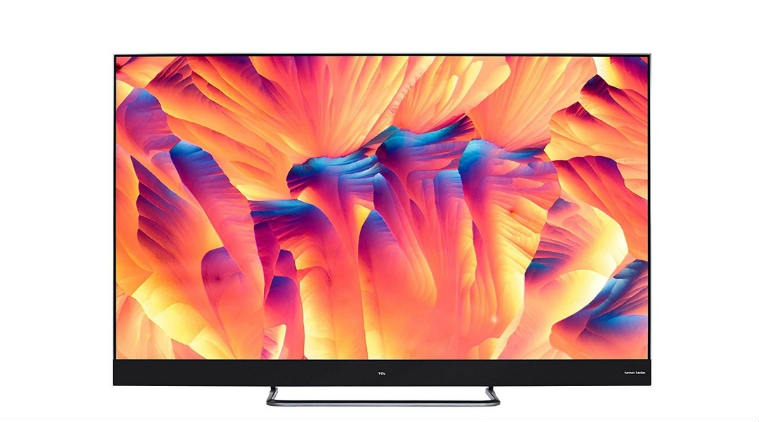 Price: 1,09,990
TCL QLED 65X4, India's first Google-certified Android QLED TV. The latest stellar addition to TCL's extensive India portfolio will come equipped with Google-certified Android N QLED with Harman Kardon speakers and will have several cutting-edge features. With an in-built Google Assistant, these TVs will allow users to easily find content, as well as other connected devices, via simple voice controls. The 4K UHD and HDR features enable it to reproduce all shades of light and natural colour in stunning detail, providing a truly immersive viewing experience in 3,840 x 2,160 pixels, while the innovative micro dimming technology will provide fantastic colour contrast and vivid picture quality.
iFFALCON 32F2A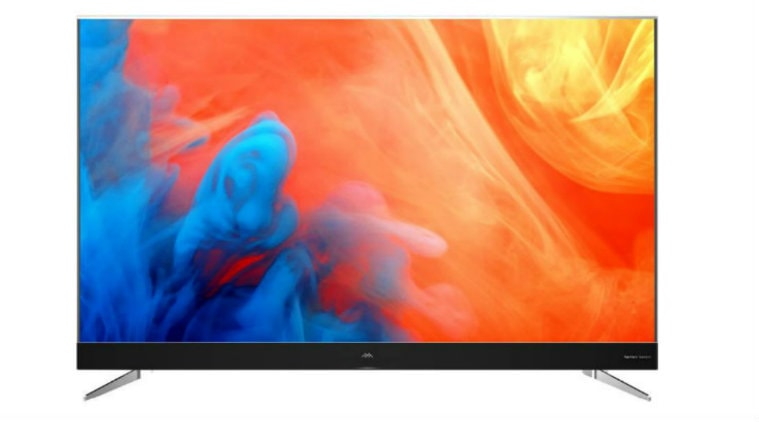 Price: 13499
The iFFALCON 32F2A is designed for unmatched large-screen entertainment and ultra-high definition picture clarity and comes with top-of-the-line features such as IPQ engine, Micro Dimming, Dolby Surround Sound, Google Chromecast, and white LED HD backlight. The iFFALCON 32F2A also comes with an in-built Google Assistant, the AI-powered virtual super-assistant from Google, allowing users to access entertainment, search for information, and control other connected devices across their home with just their voice.
Gekko GX1 Hybrid Smartwatch
Price: 4,995
Sanzar Futureteq's Gekko GX1 – Hybrid Smartwatch, as the name implies, the watch is the hybrid of an analogue watch and a digital smartwatch that caters to a wide consumer base of teenagers and young adults. It incorporates an analogue screen display, provides fitness statistics via a companion app and has notifying capabilities of a smartwatch.
The Gekko GX1 comes with a host of features that would appeal to individuals who appreciate a trendy, yet rugged watch. The battery is where the GX1 truly stands out, as it requires no charging and lasts a whole year when compared to digital smartwatches.
Philips Hue
Price: 11,700
Lighting plays a key role here and with this thought in mind, Philips Lighting India has come up with an interesting and unique gifting solution called Philips Hue, the world's smartest connected lighting system that can be a great gifting option for your significant other this season.
Philips Hue is a personal wireless lighting system that allows you to create the ideal light settings at home using just your smartphone or tablet. You can choose the perfect colour for your room from amongst 16 million colours offered by Philips Hue, and create the right ambience for every mood. Whether you want to read, relax and watch TV or concentrate while working, Philips Hue's four pre-set light settings – read, relax, energize and concentrate are harmonized to your daily routines.
Philips Hue LightStrip Plus
Price: 5,050
Philips Hue LightStrip Plus is part of the Philips Hue product family, the world's smartest connected lighting system. These easy-to-install light strips once connected to the Philips Hue Bridge let you create the ideal lighting at home using just your smartphone. You can choose the perfect colour for your room from amongst 16 million colours offered by Philips Hue, and create the right ambience to suit every mood.
The most flexible light source imaginable, Philips Hue LightStrip Plus can be extended up to 10 meters with 1-meter extensions to cover larger surfaces. You can shape the strip in nearly any form and use the adhesive tape on the back to attach it to any solid surface. If needed, you can cut your Philips Hue Lightstrip Plus to size at the scissor markings. Integrate Philips Hue Lightstrip Plus onto furniture, in coves, under kitchen cabinets or highlight architectural features with smooth, indirect light.
JVC XS-N218BC
Price: Rs.4,999
JVC festive edition XS-N218BC is a powerful full-range Bluetooth speaker with colourful beat-synced lighting that makes any place into a party space. Connect wirelessly with any Bluetooth music player or smart device, crank up the volume, and let the light show begin.
The speaker also comes with an integrated strap/Handle which allows complete mobility. The speaker runs on a built-in 2000Amh rechargeable battery for up to 11 hours of music and 8 hours of continuous playback. The speaker also comes with built-in FM in it to just enjoy live streaming music anywhere. Constructed with multiple connectivity options like USB/MicroSD/AUX the speaker makes listening to music easier with the 10-meter range for wireless connectivity. The speaker also has a mic input in it, for your endless karaoke nights.
Studio 19 Solo E500X-EQ speaker
Price: Rs. 42,500
Studio19 London, a UK based premium audio company forays into the India market with the launch of its very first premium audio product- Solo E500X-EQ. Featuring Patented Dual Pressure Air Compression (DPAC) super-bass technology and Enhanced 360° Optimised Sound, the Solo E500X-EQ produces a fully immersive auditory experience that provides pure, enhanced, uncompromised 360°optimised sound and impeccable clarity.
Toreto Whizz Waterproof Headsets with in-built Memory
Price: 3999
The all-new Whizz headsets pack amazing features in it, as it is wireless, comfortable, convenient and waterproof as well, which makes it ideal for all sporting enthusiasts. One can use Whizz while performing activities like swimming, jogging etc. It comes with one of the smartest features of redialling a number; on triple clicking the Multi-Functional Button (MFB) you can simply redial the last called/dialled number of the paired phone/device. Another key feature of the device is that it comes with an 8 GB inbuilt memory, which means that users can play music and audio files on the go, without the added efforts and stress of having to connect or tether with a smartphone or music player.
The device comes with a frequency range of 2.40GHz -2.48GHz which works up to a distance of 10m. With the size of the product being 54*48*30mm, it supports 4.2 Bluetooth versions and all MP3/WMA/WAV/APE/FLAC files.
BackBeat FIT 2100 & 3100
Price: 8,100 & 11,990
Expanding its sports portfolio Plantronics has introduced BackBeat FIT 2100 and 3100. These wireless sports earbuds offer a mix of wearing styles, price points, colours and solutions to offer advanced feature customization, and enhanced safety. Built and designed with durable, sweatproof and waterproof material, the new BackBeat FIT 2100 and BackBeat FIT 3100 are made to get you through your workouts.
Toreto Thunder Pro Wireless Headphones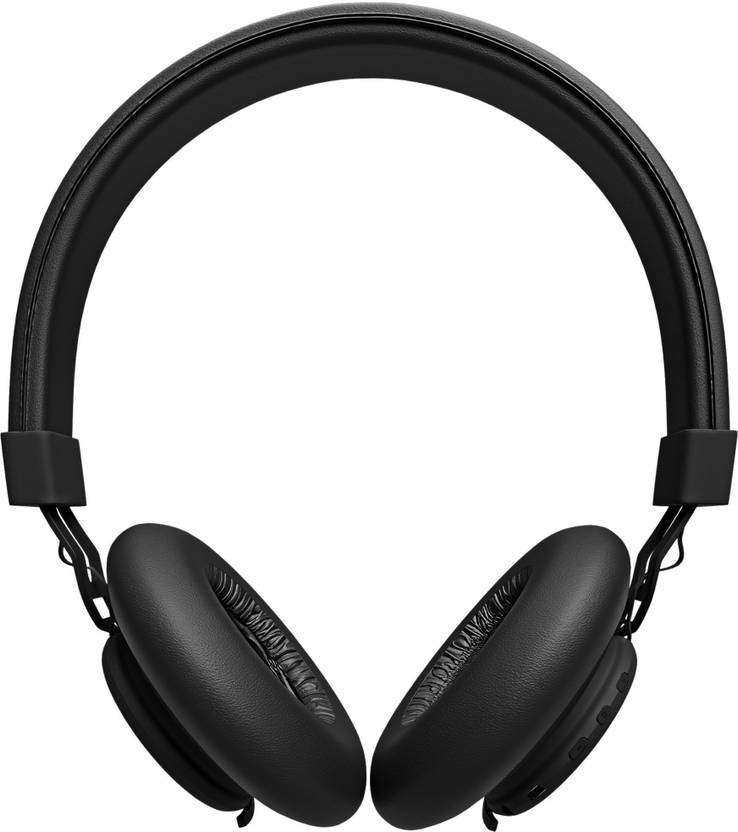 Price: 2999
With a robust output of 300 mAh battery, Thunder Pro helps you enjoy your favourite songs for 10 hours at a stretch. These headphones also allow you to easily switch over from music to calls, letting you receive, reject and redial, at the touch of a button with an in-line remote and mic.
BackBeat FIT 350
Price: 6490
Building on the success of the BackBeat FIT 300 Series, the BackBeat FIT 350 wireless sports earbuds are discreet and ultra-light, designed to help users push through even their most rigorous workouts with stability and comfort in mind.
Toreto Explosive Pro Wireless Headphones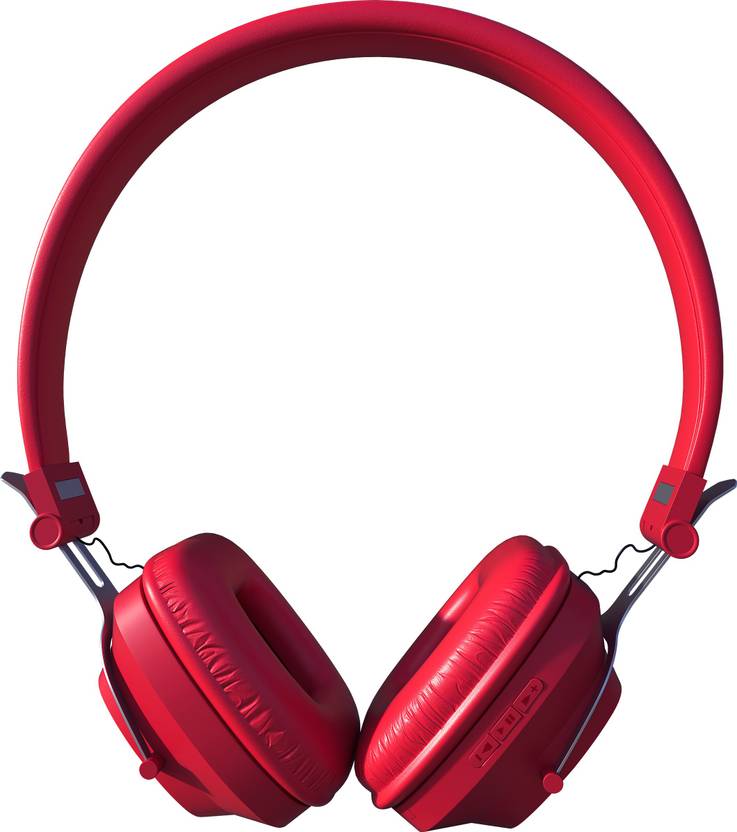 Price: 2299
With comfortable leather cushions, Explosive Pro promises to deliver an amazing 3D stereo sound. These lightweight, trendy earphones are foldable and thus, very easy to carry as well. Supporting all iOs and android devices, these headphones are moisture resistant and come with ultra low power consumption.
BackBeat GO 810
Price: 11990
BackBeat GO 810 is a wireless, over-the-ear headphone that packs up to 22 hours of listening time for commuters and travellers, allowing one to focus on what matters amid the clamour of the surroundings. Each new member of the BackBeat GO family is designed for all-day comfort and customization so users can make the most of their listening experience, all at an affordable price point.
Predator Galea 500 (Gaming Headset)
Price: Rs. 12999
The Predator Galea 500 gaming headset puts you right inside the game, giving you the ability to hear every detail in surround sound within the game. Acer TrueHarmony 3D Soundscape technology recreates the acoustic space based on the orientation of the player's head, giving the gamer a truly immersive feel.
Featuring a driver diaphragm made from bio-cellulose with rubber surround, the Predator Galea 500 headset delivers clear highs with resounding lows and responds quickly to precisely reproduce vocals and mid-high range notes, while a unique acoustic cavity helps deliver punchy rhythmic bass. The headset offers customization, letting users select from three modes including EQ Music, Movie and Sport.
Acer Swift 5
Price: Rs 79, 999
Featuring exceptionally powerful 8th Generation Intel Core processors, stylish metal body, and weighing in at just 970gms, Acer Swift 5 is an incomparable companion for people who value style, sophistication and portability. At just 14.9 mm thin, the new Swift 5 is designed for users who want splendid portability, solid performance, and a touch of style. Its elegant chassis weighs less than 1 kg making it ideal for people always on the go. Running on the Windows 10 platform, Acer Swift 5 comes with 8GB DDR4 RAM, 512GB SDD storage, 8hrs battery back-up and cutting-edge audio and video technology with a fast wireless 2×2 802.11ac WiFi provides the best browsing, entertainment and video calling experience.
Rapoo V110 Backlit Gaming Keyboard & Optical Gaming Mouse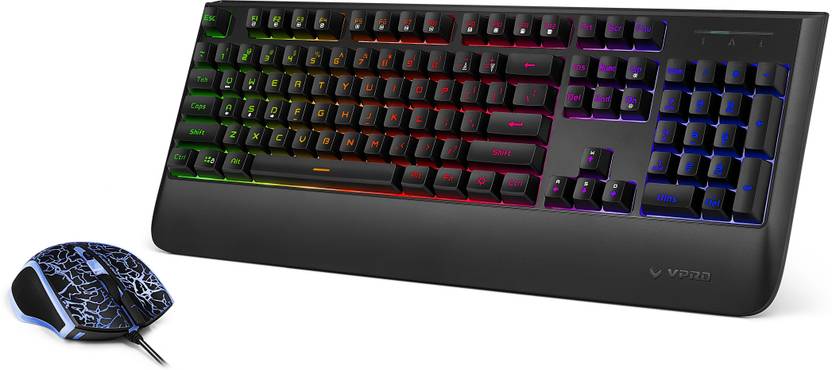 Price: 2289
It has an ergonomic right-handed design, customisable real-time resolution adjustment and Colorful breathing light. Having the anti-ghosting capacity in gaming mode, it is the perfect choice for gamers.
Predator Cestus 500 (Gaming mouse)
Price: Rs. 4599
The Predator Cestus 500- High-end customizable gaming mouse The new Predator Cestus 500 gaming mouse features a unique dual switch design, which allows gamers to adjust the click resistance according to the game type they are playing, such as a lighter resistance for FPS games that demand a more nimble reaction, or a heavier resistance for fine manoeuvres in RTS games.
It features 16.8 million RGB Lighting with 8 lighting patterns, 5 on-board profile settings, 8 programmable buttons, and a gold-plated USB connector with precision control to take gaming to the next level. Together with customizable side panels, an ambidextrous design, the Cestus 500 is one of the most Customizable options for the gamers in India.
Rapoo VH150 Backlit Gaming Headset
Price: 2006
You will get professional, adjustable sound modes for a superior gaming audio experience. It has the detachable microphone design, ultra-strong and durable materials.
SanDisk iXpand
Price: 2999
For all the iPhone lovers, iXpand Flash Drive has been designed to be the perfect companion. It offers an easy way to free up space on your iPhone, automatically backs up your camera roll, and even lets you watch popular-format videos straight from the drive. So, for all the tech enthusiasts out there, take all the photos and videos you want and capture endless memories this Diwali!
SanDisk Dual Drive
Price: 599
For all the android users, SanDisk Dual Drive makes it easy to move files on and off your smartphone. This drive lets you move content easily between all your devices. It also includes the SanDisk Memory Zone app which is preloaded on the drive and available on Google Play for automatic camera roll backup and easy file and media management.
Canon EOS 1300D
Price: 21,990
For the budget photographers, Canon EOS 1300D is the right choice. This camera comes with 18-55mm ISII Lens, 16GB Card and Carry Case.EOS 1300D is the perfect camera for first DSLR users as well. it packs an 18-megapixel APS-C size sensor and the DIGIC 4+ image processor – which even professional photographers recognize as high performance with core features. It also has abundant auto shooting features and is compatible with over 70 EF/EF-S lenses, allowing you to take beautiful photos like a professional, regardless of subject and genre. Wi-Fi and NFC compatibility allows easy file transfer to other devices.
Canon EOS 1500D
Price: 25,990
EOS 1500D is perfect for the beginners with a way better features. It comes with EF S18-55 is II Lens and Camera Case. snappers can click amazing images and movies with the camera. it is equipped with a 24.1-megapixel APS-C-size CMOS sensor and an optical viewfinder for an authentic DSLR shooting experience. Capturing sharp images is easy thanks to the fast, accurate AF and the large grip that provides a firm, steady hold on the camera. Built-in Wi-Fi / NFC connectivity enables the seamless upload of photos and videos to social media.
Nikon D3400
Price: 33,990
Nikon D3400 is a great camera to click images in various light conditions like a pro. it comes with AF-P DX Nikkor 18-55mm, 70-300mm f/4.5-6.3G ED VR Lens, 16 GB Class 10 SD Card and DSLR Bag. D3400 integrates a DX-format CMOS sensor which will lead to sharper images in spite of low light conditions. If you have the passion for photography but don't want to invest much, this can fit easily in your pocket.
Nikon D5300
Price: 41,990
The full features DX-format DSLR comes with AF-P 18-55 and AF-P DX NIKKOR 70-300mm f/4.5-6.3G VR Kit, Free Camera Bag and 16GB Memory Card. The camera has EXPEED 4 image processor and complements the 24.2-megapixel CMOS. With its 39-point autofocus, improved white balance and wide sensitivity range, the D5300 lets you shoot stunning photos and Full HD movies.
Fujifilm X-T20
Price: 86,990
It looks classy and comes at a bit premium price point. The X-T20 comes with 55Mmf2.8-4.0 R Lm OIS Lens and has a compact and lightweight design. Fujifilm x-t20 comes with an updated sensor and Processor, a reworked AF algorithm, and a tilting touchscreen LCD monitor. The x-t20 also has enhanced video functionality and is capable of capturing 4K movies with Fujifilm's popular film simulation modes.
Asus ZenFone Max M1
Price: ₹7,499
Asus rolls out this phone with stock Android and with a new design atheistic. the sleek smartphone has powerful 4000 mAh battery to last longer and packed with Qualcomm Snapdragon 430 octa-core processor and 3 GB of RAM, for powerful processing.
LG Q6
Price: ₹9499
Hosting FullVision 5.5 inch screen, the phone looks awesome. the great body balance and screen ratio make it a great device to buy. Backed by Snapdragon 435 1.4 GHz Octa-core and 3GB RAM this is beast in the category.
Smartron t.phone P
Price: ₹7,999
You will love the device for its various great features and premium metal body. Powered by a Qualcomm Snapdragon 435 octa-core processor and 3 GB of RAM lets you enjoy games and app without any lag.
Nokia 5
Price: ₹9,999
Nokia offers power packed performance and stunning features. the full metal body looks great. it is powered by a Qualcomm Snapdragon 430 processor and 3 GB of RAM for amazing performance.
10.or G
Price: ₹9,999
Crafter for Amazon, the device hosts a lot of amazing features and runs on stock Android. backed by Qualcomm Snapdragon 626 octa-core 2.2 GHz processor offers multi-tasking capability so you can switch between your heaviest tasks seamlessly, while Adreno 506 GPU processes graphics faster. 3GB/4GB RAM ensures a lag-free user experience.
TECNO CAMON iAIR2+
Price: ₹8,999
The smartphone has AI-powered camera, and premium stylish design with optimized body arc curvature, fluidic design at corners and a premium glass finish at back makes it a perfect device to flaunt. It is powered by Helio A22 processor based on latest Android Oreo 8.1 operating system and customized HiOS 4.1 user interface is snappy and runs efficiently without any lag.