An Airport in Your Pocket
By :
CIOL Bureau
|
May 11, 2017
0
How Bengaluru International Airport is Transforming its Passengers' Experience through exciting digital initiatives.
Kempegowda International Airport, Bengaluru or the BLR Airport is one of India's fastest growing airports, operating about 500 flights a day and handling over 22 million passengers a year. The third busiest airport of India was finding it challenging to manage their increasing traffic, and therefore decided to embark on a digital journey to address the same.
Challenges of Managing an Airport
Digital transformation of an airport is really interesting because an airport authority has to manage collaboration between multiple and highly demanding stakeholders. It's like a landlord managing multiple tenants—aircraft, security, immigration, parking, retailers, just to name a few. Seamless collaboration between these 'tenants' is required to achieve the ultimate objective of ensuring a smooth and hassle-free journey for the passengers.
So if flights are delayed for instance and the immigration and security staff are informed late, then it will lead to chaos as passengers land and start queuing up. If the ground staff doesn't get timely information about which bays are assigned to incoming aircraft, then they get delayed in executing their duties like passenger de-boarding process, etc. All this will ultimately lead to passenger dissatisfaction.
On top of all this, the passengers themselves have to deal with so many complexities like managing multiple documents (e-ticket, ID proof, boarding card, baggage tags, etc), hunting for and searching through the flight information display systems for flight status, looking for the boarding gate, finding out the baggage belt number on arrival, and so on.
BLR Airport Onboards ThoughtWorks for their Digital Journey
"When starting with such a massive transformation journey… We needed somebody to think on our behalf. Who believed in our vision with the same fierce commitment that we had towards that vision. We found that in TW"
— Hari Marar, President of Airport Operations, BIAL
Keeping in view all these challenges, BIAL partnered with ThoughtWorks to embark on their digital journey. So what initially started as a routine "re-design my website" kind of request ended up into a complete digital transformation initiative with ThoughtWorks as the consulting partner.
Digital Initiatives Rolled Out So Far
The result of this journey was a comprehensive digital strategy of continuous designing, building, validating and refining solutions. Here's what this journey has resulted in so far:
Common Airports Operations Database: As the first objective for BIAL was to improve collaboration between stakeholders, they started a few years ago by linking together systems of all stakeholders into one common airport operations database. It linked with all airlines systems so that the airport could know the exact status of each aircraft for all airlines, and then pass this information to all the stake holders. As a result, ground staff knew when to provision resources and exact parking bay where the aircraft would come. Security and immigration were able to plan their duties better. BIAL could assign baggage belts to airlines well in advance so that they could announce it to passengers while they were still deplaning. As a result, they managed to put the first bag on the conveyor belt in seven minutes, and last within 16 minutes.
Digital Platform: A key feature of the strategy is a digital platform that adapts to the airport's evolving digital needs and engages with passengers. This platform hosts BIAL's mobile app, as well as capabilities like data, context awareness, multi tenancy, extensibility etc.
BIAL Mobile App: The first product from the intended bouquet of services was the BIAL mobile app, which was launched for Android and iOS. The app lets passengers track their flight status, identify retail outlets, check the airport bus schedule, get information about transportation and parking, among several other things.
'The Bangalore Airport App is a nifty' little thing that takes the stress out of air travel, especially the time you spend at the airport. Features include flight tracking, one-touch Wi-Fi connect, flight and gate updates, retail and F&B offers, and, best of all, Google Indoor Maps so that you can stop running around like a headless chicken looking for your gate.'
–Comment by LonelyPlanet, World's No. 1 Travel Guide Book
Real-Time Flight Information: BIAL has used Beacon technology for in-airport navigation with the help of Google indoor maps. As a result, passengers can get notifications on their mobile about their flight status and how far are they from the boarding gate.
Flight Status on Twitter: BIAL sends DMs to its followers on twitter about flight status.
Exciting Experiments Continue
Digital transformation is not a single initiative, but a journey. The success of the initial few initiatives have strengthened BIAL's resolve to continue the journey of changing the passengers' experience using digital technologies.
Many PoCs are being experimented with, like a kiosk where you flash your bar code and a boarding pass is printed in 17 seconds. Some other Kiosks being experimented are for self-baggage drop, E-boarding, , proactive queue management system, biometric Aadhar based travel experience to name a few.
Another aspect being experimented with is to check-in passengers, print their boarding passes as well as baggage tags even before they enter the airport. This way, they could simply enter the airport, dump their bags on the conveyor belt and move toward security.
With digital, the possibilities are endless, which is why, the journey for BIAL is also continuous.
Here's a short video on the digital innovations done at BIAL: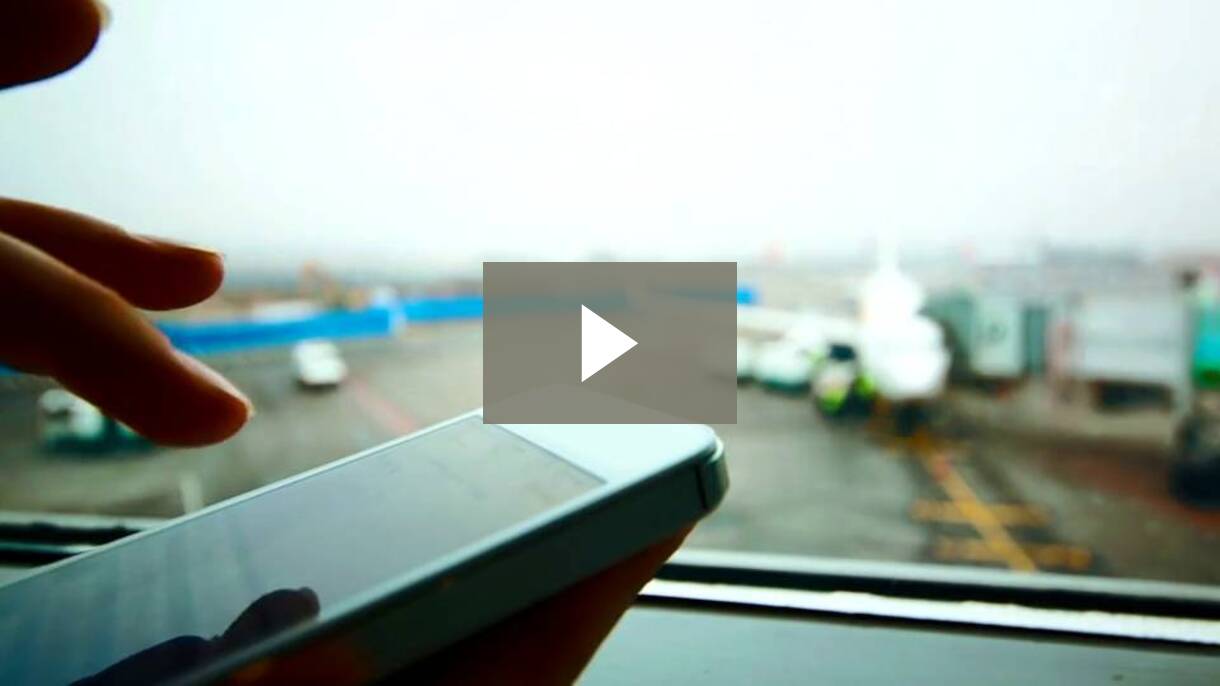 Other Interesting Success Stories and Reads:
How Domino's Pizza Achieved 50% More Profits in a Year
7 Digital Innovations That Changed the Fortunes of Domino's Pizza
How Sathyam Cinemas is Clocking Big Business on their New Digital Ticketing Platform