4 Interesting New Upgrades of Google's Android 9 Pie OS
By :
Ashok Pandey
|
August 7, 2018
0
4 Interesting New Upgrades of Google's Android 9 Pie OS
Google announces its next smartphone Operating System Android 9 Pie. The Android 9 Pie mobile platform is simpler and intelligent than the older Android OS as well as bundled with AI at the core of Operating System. It has capabilities to learn from you and work better for you, meaning it can adapt you for a better experience.
Android 9 Pie: Simpler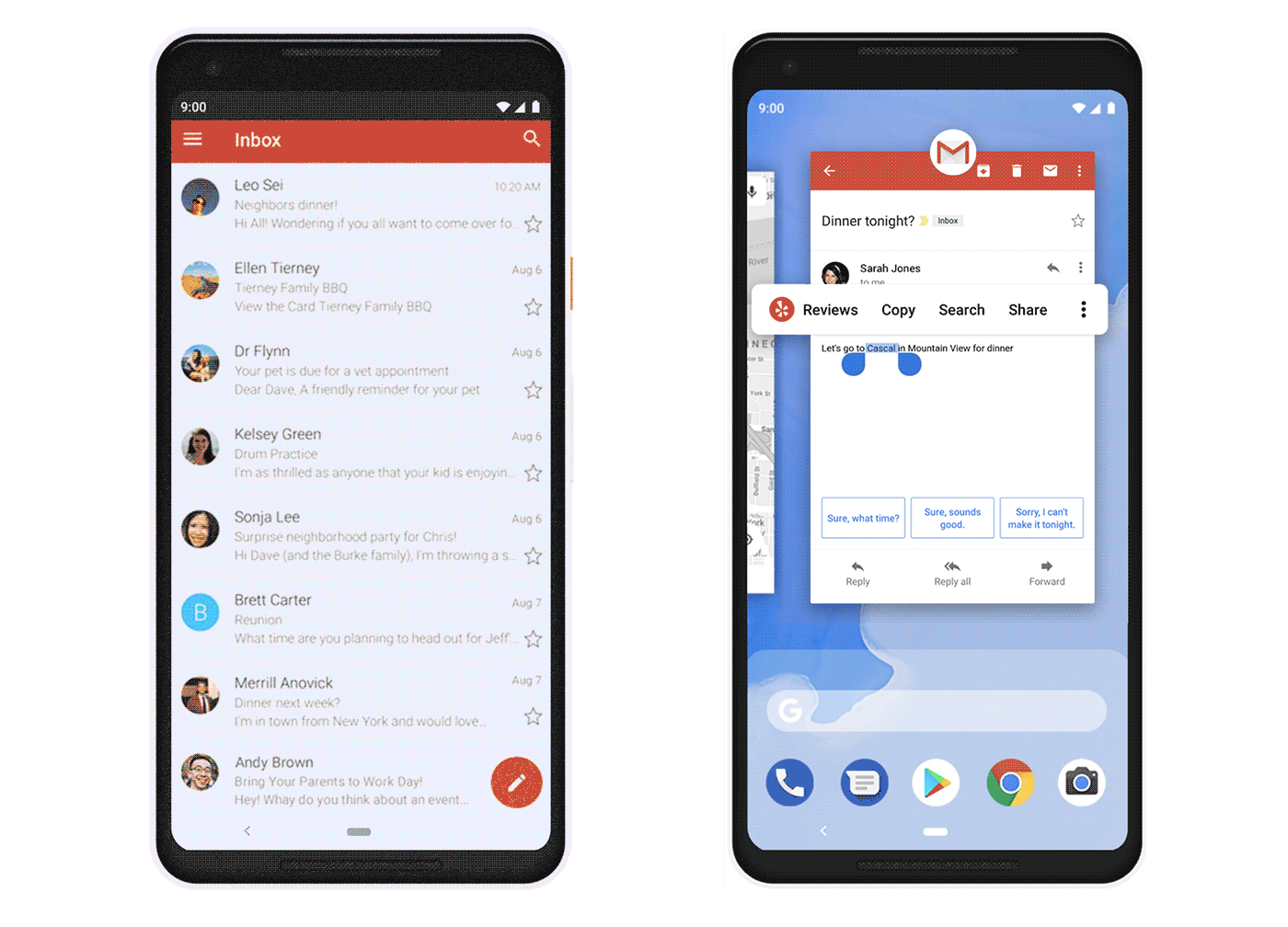 Google making it more user-friendly, Android 9 has a single and clean home button for system navigation. Users can swipe up to see a newly designed Overview, the place where you have at-a-glance full-screen previews of your recently used apps. Smart Text Selection made switching between apps easy to perform the action you want.
Also, it comes with redesigned Quick Settings that enables users to edit screenshots, simplify volume controls, an easier way to manage notifications and more. You'll notice small changes like these across the platform, to help make the things you do all the time easier than ever.
Android 9 Pie: Adaptable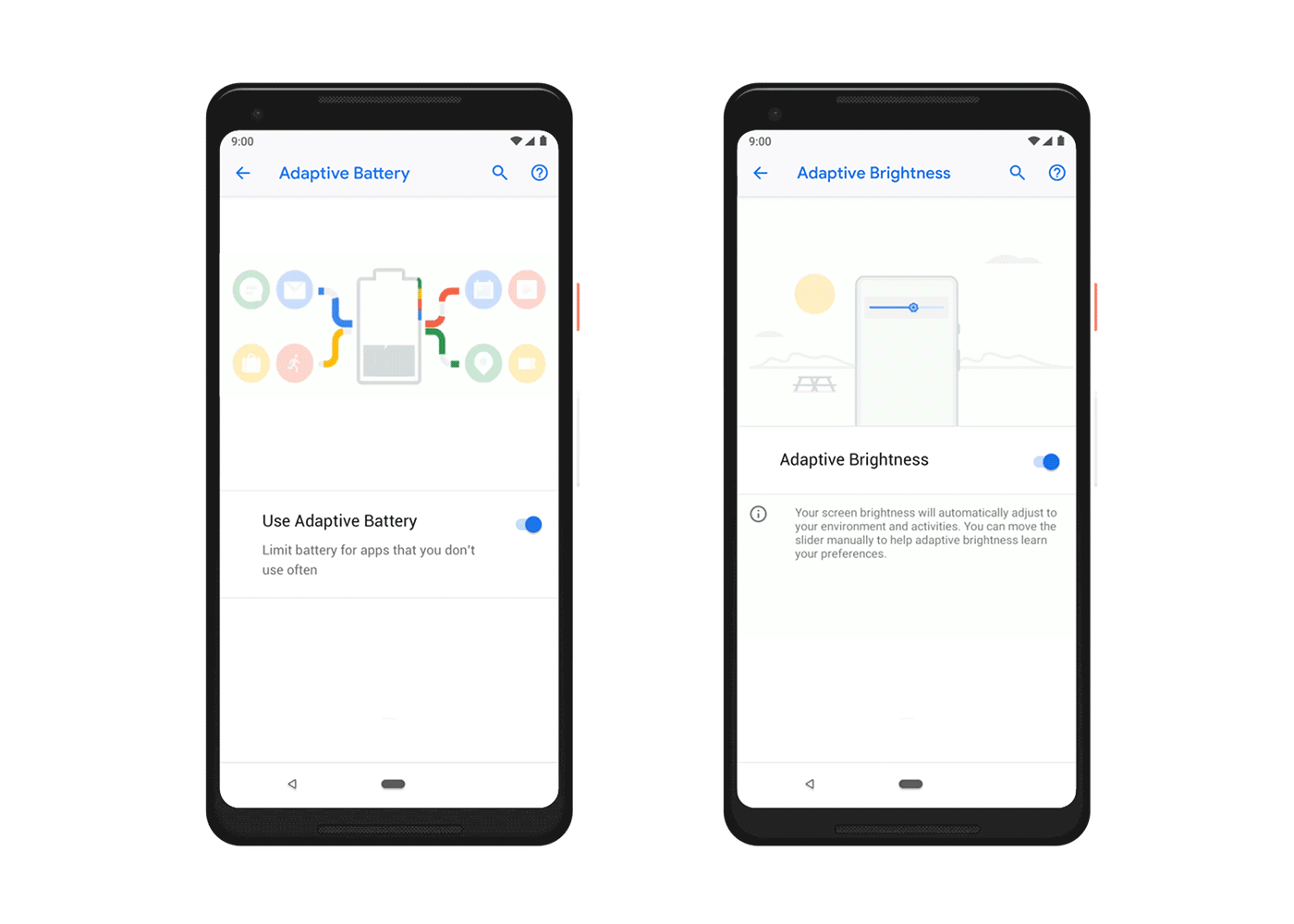 The new OS can learn from the user's behavior to offer a customized experience. It can learn from your daily habits and work better to predict your next task. Also, it helps to prioritize batter power for apps on the basis of most used and important one.
As like adaptive battery, it comes with, Adaptive Brightness, which learns how you like to set the brightness in different settings, and does it for you.
Android 9 Pie: Balanced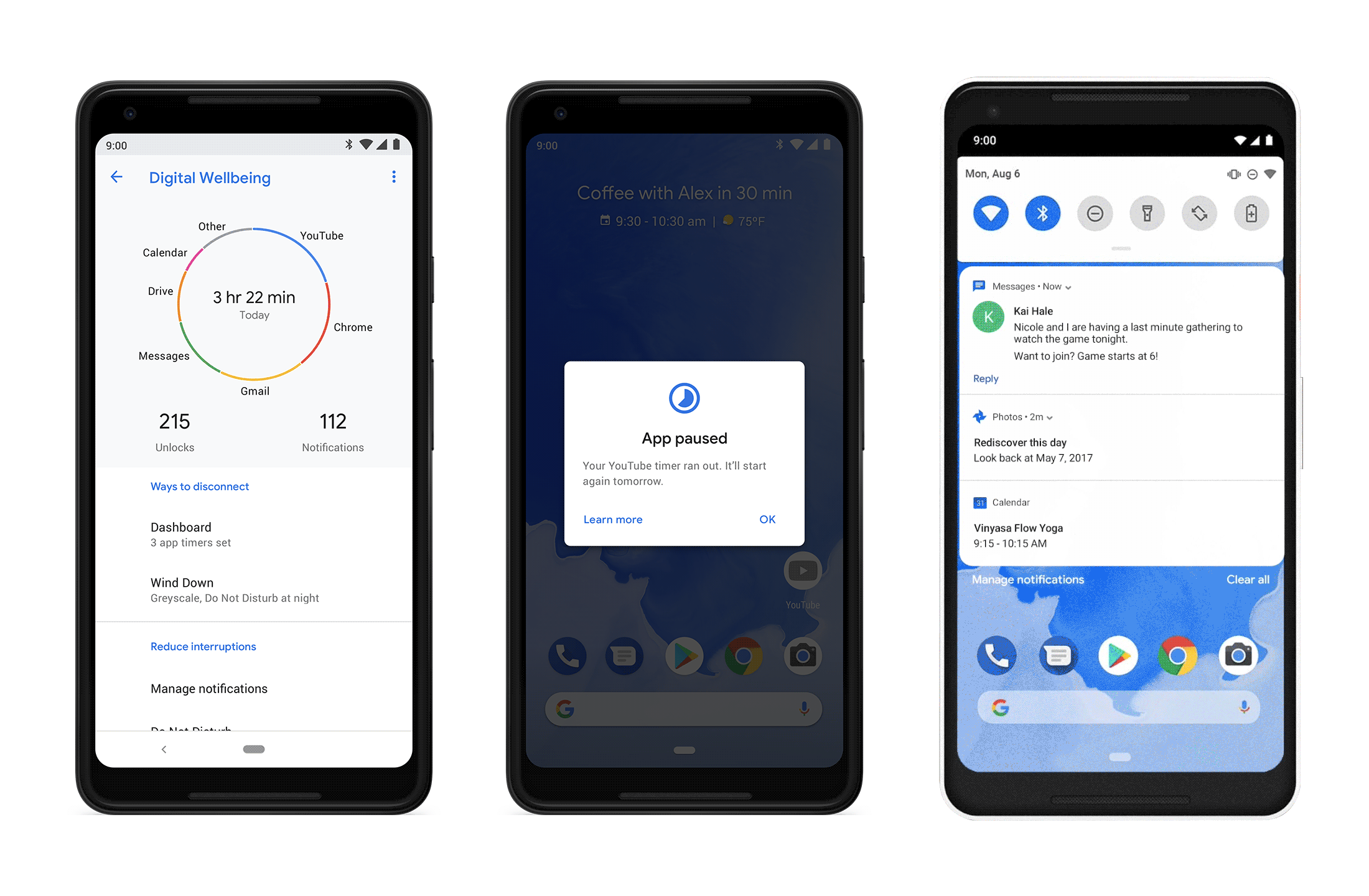 Google has included a new Dashboard that helps you to understand how much time you have spent on the device. App time feature lets user set time limit on apps and grays out the icon on the home screen when the time is up. New Do Not Disturb silences all the visual interruptions that pop up on screen; and Wind Down, which switches on Night Light and Do Not Disturb and fades the screen to grayscale before bedtime.
Android 9 Pie: Secured
Google's Android 9 is more secured with carious new privacy and security features. It is secured from Code-reuse attacks. It comes with installed features which add a layer of security to biometrics. Android 9 enables industry-leading hardware security capabilities to allow protecting sensitive data like credit card information using a secure, dedicated chip. Android 9 also brings important privacy improvements, such as TLS by default and DNS over TLS to help protect all web communications and keep them private.
An over-the-air update to Android 9 will begin rolling out to Pixel phones. And devices that participated in the Beta program from Sony Mobile, Xiaomi, HMD Global, Oppo, Vivo, OnePlus, and Essential Phones, as well as all qualifying Android One devices, will receive this update by the end of the year!